Project ReShare Welcomes Seven New Founding Members
For Immediate Release
November 15, 2019
Project ReShare is pleased to announce seven new members, including the ConnectNY library consortium, and libraries including Louisiana State University Libraries, Michigan State University Libraries, Millersville University of Pennsylvania McNairy Library and Learning Forum, Texas A&M University Libraries, The University of Alabama Libraries, and the University of Chicago Library as the newest participants in the community's Founding Members Program.
ReShare's Founding Members Program allows libraries and consortia to contribute to Project ReShare and have a clear voice in the project's direction. By becoming Founding Members, these organizations have expressed enthusiasm for the development of this community-owned interlibrary loan infrastructure, as well as a demonstrated commitment to ensuring Project ReShare remains a user-centered, innovative force for resource sharing in libraries. Project ReShare, together with these new members, will continue in its mission to work directly with libraries to improve the value and impact of resource sharing networks and the tools used to support them.
Donald L. Gilstrap, Dean of University Libraries at The University of Alabama, expressed his excitement about Project ReShare and its potential to positively impact library services. "Ever since our discussions on ReShare took place at WOLFCon, the energy for this project has continued to increase in very positive ways. Having an ecosystem for distributed resource sharing that draws on the strengths of the library community both in its development and use can help us greatly improve the effectiveness of how we provide services for our users in years to come."
Pam Jones, Executive Director at ConnectNY (CNY), added "The flexibility to adapt components of ReShare to create specific workflows makes ReShare very different from current platforms. CNY is looking for a new approach to resource sharing and ReShare provides the opportunity to be part of a library-developed, owned, and managed product, which is something new in the resource sharing environment. I am very pleased that CNY will be part of the ReShare community and look forward to seeing the strategic collaborations that come out of its development."
"Interest from the library community is indicative of the need for change in this space, and we're thrilled to welcome these libraries to the project as Founding Members," said Jill Morris, ReShare Steering Committee Chair. "ReShare represents a unique opportunity to shift the paradigm in how libraries and consortia work with commercial organizations as partners, and how we gain agency in improving services to our users. These new members are lending their expertise and financial contributions to the project, and by doing so, they are giving a voice to their library staff and patrons that is simply not possible in typical pay-for-service models."
ReShare plans an alpha release of the software later this Fall, with additional releases planned in Spring and Summer of 2020. ReShare announced its Founding Member Program in June 2019 and is currently accepting applications. For more information on how to get involved and support the project, please visit: https://projectreshare.org.
About ReShare
The ReShare Community is a group of libraries, consortia, information organizations and developers, with both commercial and non-commercial interests, who came together in 2018 to create Project ReShare–a new and open approach to library resource sharing. The ReShare Community has a bold vision for building a user-centered, app-based, community-owned resource sharing platform for libraries that will set the standard for how we connect library patrons to the resources and information they require. Contact info@projectreshare.org for more information.

About The University of Alabama Libraries
The University of Alabama, the state's oldest and largest public institution of higher education, is a student-centered research university that draws the best and brightest to an academic community committed to providing a premier undergraduate and graduate education. UA is dedicated to achieving excellence in scholarship, collaboration and intellectual engagement; providing public outreach and service to the state of Alabama and the nation; and nurturing a campus environment that fosters collegiality, respect and inclusivity.
The University of Alabama Libraries is essential in advancing the educational mission of the University. The libraries provide innovative instruction, services, and resources to facilitate teaching, research, and learning. The system is comprised of five branch libraries and is committed to be student-centered and research-focused in order to support discovery, learning, and creativity at The Capstone. The University Libraries is an EBSCO FOLIO beta partner. As the oldest academic library serving as a U.S. Government Documents Regional Depository, the University Libraries serve the academic community and the public. The University Libraries maintain memberships in the Association of Research Libraries, the Center for Research Libraries, the Coalition for Networked Information, centerNet, LYRASIS, the Association of Southeastern Research Libraries, the HathiTrust, Scholars Trust, the Rosemont Alliance, the Network of Alabama Academic Libraries, and the Alabama Digital Preservation Network. The University Libraries homepage may be accessed at http://www.libraries.ua.edu .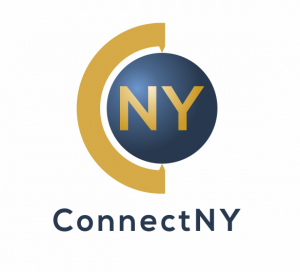 CNY (ConnectNY), Inc. is a consortium of independent academic institutions in New York State. The mission of CNY is to share collections, leverage resources, and enhance services through cooperative initiatives and coordinated activities. CNY focuses on the community, empowering members to provide vital resources to their patrons when and where they are most needed. Since its inception in 2001, CNY has expanded its services and programs to include a robust e-book program, a shared print trust, and most recently, an OER program. Proudly membership-driven, the organization strives to be adaptable, future-facing, and dedicated to the user experience.
About the University of Chicago Library
The University of Chicago Library is the ninth largest academic library in North America, with 12.3 million volumes in print and electronic form. The Library empowers intellectual discovery, rigorous learning, and global engagement through its deep and rich collections, extensive expertise, innovative programs, and diverse spaces. The Library's strategic directions include cultivating an inclusive community; empowering faculty and staff with Library services, collections, and spaces; advancing digital scholarship; enhancing access to scholarly resources; extending the University of Chicago's impact through local and global engagement; and excelling in a changing environment.

About McNairy Library & Learning Forum, Millersville University of Pennsylvania
The McNairy Library & Learning Forum is a learner-centered hub for the Millersville University community, dedicated to educating, inspiring, and connecting people with ideas, information, and each other. Millersville University of Pennsylvania is a top-ranked, public university located in the northeast region of the United States. It is committed to offering students a high quality, comprehensive university experience of exceptional value. Dedicated to providing nationally recognized programs that embrace the liberal arts, Millersville offers academic opportunities that are supported by outstanding faculty who are accomplished scholars and practitioners. Founded in 1855 as the first Normal School in Pennsylvania, Millersville University is one of 14 universities within the Pennsylvania State System of Higher Education
About Louisiana State University Libraries
LSU is the flagship institution of Louisiana and is one of only 22 prestigious universities nationwide holding land-grant, sea-grant and space-grant status. LSU's roots run deep, shaping contributions to the state, the nation and the world for nearly 160 years.
The LSU Libraries supports the academic mission of the university by fostering teaching, learning, and research. Through its commitment to excellence in collections, services, and spaces, the Libraries serves as an indispensable intellectual resource for the state of Louisiana, and to communities worldwide. The LSU Libraries is a member of the Association of Research Libraries (ARL), the top research libraries in the U.S. and Canada, with holdings of 4.3 million volumes. The main library is an active and energetic part of academic life at LSU. Students and faculty find a great variety of academic support and resources for research available through the library. Subject specialists are available to students and faculty in person and online for personalized research consultations, copyright support, and help navigating our world-class collections and resources.

About Michigan State University Libraries
The Michigan State University Libraries are at the center of academic life at MSU and provide expertise, collections, and infrastructure for discovery and creation. The Libraries facilitate connections that support research, teaching, and learning in local and global communities. This investment in making connections includes a commitment to providing equal access to Library collections, services, and facilities for all library users. The Libraries employ an Open Educational Resources (OER) and Student Success Librarian and recently launched a faculty incentive program for course affordability. Earlier this year, the Libraries joined the Open Textbook Network, a diverse community of higher education institutions that promote access, affordability, and student success through the use of open textbooks. The MSU Libraries have nearly eight million unique titles. Last year, MSU Librarians conducted 646 instruction sessions and workshops, reaching a total of 27,167 people. The reference staff handled 14,331 questions in person, by phone, and online. The Library borrowed 16,163 items from other libraries for MSU users and loaned 63,939 items from our collections to other libraries.

About Texas A&M University

About Texas A&M University Libraries
Texas A&M, established in 1876 as the first public university in Texas, is one of the nation's largest universities with more than 66,000 students and more than 440,000 living alumni residing in over 150 countries around the world. A tier-one university, Texas A&M holds the rare triple land-, sea- and space-grant designation. Research conducted at Texas A&M represented annual expenditures of more than $905.4 million in fiscal year 2017. Texas A&M's research creates new knowledge that provides basic, fundamental and applied contributions resulting, in many cases, in economic benefits to the state, nation and world. The school's Lead by Example campaign is a comprehensive effort to raise $4 billion by the year 2020, making it the largest higher education campaign in Texas history and the second largest conducted nationally by a public university. Aggies are known for their deep commitment to the success of each other and their strong desire to serve.
###
Media Contact:
Jill Morris, Chair, ReShare Steering Committee, info@projectreshare.org