Project ReShare Welcomes Two Founding Members – Grand Valley State University and Lehigh University
For Immediate Release
April 22, 2020
Project ReShare is pleased to announce two new members — Grand Valley State University and Lehigh University.
ReShare's Founding Members Program allows libraries and consortia to contribute to Project ReShare and have a clear voice in the project's direction. By becoming Founding Members, these organizations have expressed enthusiasm for the development of this community-owned interlibrary loan infrastructure, as well as a demonstrated commitment to ensuring Project ReShare remains a user-centered, innovative force for resource sharing in libraries. Project ReShare, together with these new members, will continue in its mission to work directly with libraries to improve the value and impact of resource sharing networks and the tools used to support them.
Grand Valley State University Libraries is dedicated to advancing collaborative work, enhancing open community, and advancing the professional ecosystem of Libraries. "We are actively reviewing our infrastructure to ensure longer term sustainability," said Annie Bélanger, Dean of University Libraries. "Partnering to support the development of a new ILL and document delivery system aligns with our priorities and needs. We love the idea of a system for libraries created by libraries and champion vendors."
In addition to a financial commitment, GVSU Libraries will be dedicating staff with expertise in interlibrary loan and in accessibility and usability. Staff will develop a high-level overview of staff interface user experience and accessibility issues and will audit ongoing development of the user interface. GVSU also is contributing governance support through one of the members of its Library Executive team.
Lehigh University Libraries are at the forefront of developing innovative open source software with work done on OLE, OLF, FOLIO, VuFind, GoKb, VIVO, Islandora and more. "Project ReShare governance and scope is uniquely ambitious to assist us and other networked libraries to address fundamental issues around allocation of resources and staff related to collection building and analysis at scale across libraries and systems," noted Boaz Nadav-Manes, University Librarian. "It will be congruent with development of Library staff to think and act in a network-first frame of mind."
Lehigh's contribution to the project will be a halftime developer who already has been participating in weekly meetings of the development team. The developer's focus will be on NCIP/Z39.50 integration with local library management systems, an area where Lehigh brings deep experience from its work in the FOLIO project.
ReShare plans a beta release of the software this April, with the platform ReShare 1.0 release planned for late Summer 2020. ReShare announced its Founding Member Program in June 2019 and is currently accepting applications. For more information on how to get involved and support the project, please visit: https://projectreshare.org.
ReShare plans an alpha release of the software later this Fall, with additional releases planned in Spring and Summer of 2020. ReShare announced its Founding Member Program in June 2019 and is currently accepting applications. For more information on how to get involved and support the project, please visit: https://projectreshare.org.
About ReShare
The ReShare Community is a group of libraries, consortia, information organizations and developers, with both commercial and non-commercial interests, who came together in 2018 to create Project ReShare–a new and open approach to library resource sharing. The ReShare Community has a bold vision for building a user-centered, app-based, community-owned resource sharing platform for libraries that will set the standard for how we connect library patrons to the resources and information they require. Contact info@projectreshare.org for more information.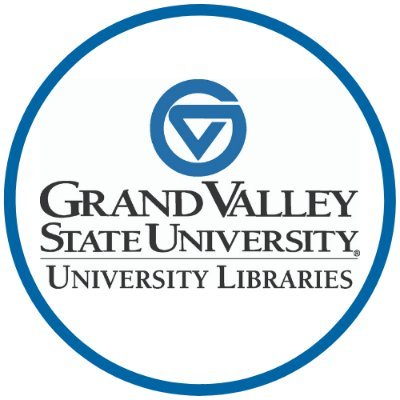 About Grand Valley State University Libraries
Grand Valley State University Libraries was the proud recipient of the Association of College and Research Libraries (ACRL) 2012 Excellence in Academic Libraries Award. The University Libraries purposefully collect, teach, display, discover, disseminate and preserve information, in all its forms, to support the university curriculum and fuel the intellectual life of the university. We connect scholars and learners to resources. We create spaces and programs that inspire the university community and promote inquiry as an essential life skill. Each library's collection is tailored to its location and the programs it serves, with daily deliveries of physical materials between all University Libraries locations.
The University Libraries are committed to inclusion, diversity, equity, and accessibility. We strive to provide an environment in which all members of the campus community feel welcome, safe, supported, respected, and valued. All library staff and faculty are active in the ongoing work of identifying and eliminating barriers to ensure that all members of the library community are able to fully participate in library spaces and services. We work to ensure that our tools, devices, services, and environments are available and usable by as many people as possible.

About Lehigh University Libraries
The Lehigh University library collection comprises over 800,000 volumes and more than 100,000 electronic books. Our journal subscriptions number more than 25,000 periodicals, the majority of which are in electronic format. Linderman Library houses the humanities collections, including the history collection, and Special Collections.
Fairchild-Martindale Library houses materials for science, engineering, mathematics, and the social sciences, including business and education. A federal government depository since 1876, Fairchild-Martindale Library holds federal and Pennsylvania documents. A third library facility, the Library Materials Center (LMC), is a storage facility located on the Mountaintop Campus, and holds lesser-used books and journal runs, as well as some Special Collections materials.
Lehigh's Digital Library highlights various aspects of the collection, ranging from "Digital Bridges" (books on 19th century bridge construction) to "Beyond Steel" (materials examining the social and cultural impact of the Lehigh Valley's industrial past). In addition, Special Collections holds over 30 separate archival collections that focus on industrial and regional history.
###
Media Contact:
Jill Morris, Chair, ReShare Steering Committee, info@projectreshare.org