PALCI went live with ReShare Returnables in August 2021. Clara Fehrenbach, Document Delivery Services Librarian at the University of Chicago and ReShare Communication Team member, interviewed PALCI Executive Director Jill Morris about the implementation.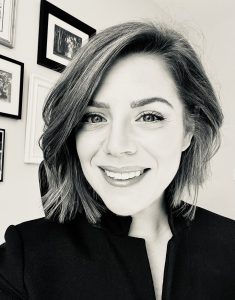 Project ReShare: When did PALCI go live with ReShare Returnables?
Jill Morris: PALCI went live with ReShare powering its well-known EZBorrow consortial interlibrary loan service on August 12th, 2021. Within just a few short days, we were already seeing requests being generated through our patron search/browse interface (the shared VuFind ReShare discovery layer) and books being delivered to borrowing PALCI institutions. The first patron-initiated ReShare book request to make its way into the hands of a library patron originated at Dickinson College in Carlisle, PA. The item was supplied and delivered by Drexel University in Philadelphia in less than 48 hours. The system correctly identified Drexel University as a supplier for the item, and the staff at Drexel processed the request in ReShare, getting the book to the user even more quickly than most Amazon Prime purchases.

PR: What features of ReShare are most exciting for PALCI?
JM: From the consortium office perspective, we're thrilled to have the means to support library configurations with a central directory and other staff-facing tools that support easy problem solving and troubleshooting. We can see what's happening with each request from the moment the patron clicks a button, and while it's hidden from patron-view, staff can use that information to ensure the system is working properly behind the scenes. We also love the new shared index that was developed as a part of this system to support the sharing of collections. At a glance, we can search and understand what's held collectively within the PALCI community.

PR: What are you hearing from member libraries about ReShare?
JM: Library staff are telling us that they like the opportunity to communicate back and forth with each other, right at the point of need. A message feature allows you to connect with the individual working on a specific request without the need for separate email chains and reference back to other systems. We're also hearing that many faculty users enjoy the discovery interface where they can browse for and filter searches to identify the materials they're seeking at our 50+ participating EZBorrow libraries.
PR: What has your experience been like leading up to your implementation?
JM: PALCI decided to join the ReShare community prior to it having the name ReShare. For two years prior to ReShare's official start, a working group within PALCI made up of resource sharing experts, library developers, systems staff, and consortial leadership had put a great deal of effort into identifying and defining a preferred future for next generation resource sharing. In early 2017, it was determined that threats of market consolidation were increasing, and that there was no existing system that would meet the needs of the future defined by that group, so we began seeking out partners to create solutions. The group agreed that it was essential for our choice to include an investment in open and interoperable library infrastructure so as not to repeat the same issues of the past, and so that the end result would remain under the control of the community that developed it. After making our initial contribution to help co-fund the UX design and development work, the decision to implement ReShare was an easy one. We had played a role in designing the system's requirements, and ReShare represented the potential for innovation and the future our community had defined several years earlier.
The implementation of the system itself was mostly front-loaded with steps to ensure we could properly map the holdings of each library's collections into our shared index so they could act as suppliers in the system. Setting up the cloud-based tenants for each library was a relatively straightforward process. Our service provider, Index Data, hosts and maintains the implementation. Each library received its own distinct URL and login to set up its staff users. Once set-up, libraries were able to configure their institution's pickup locations and prioritize various locations and branches as suppliers. The ReShare interface gives our consortium staff tools to help configure the settings for each library, and because most of our libraries already had standard NCIP functionality in place (a set of protocols that allows a central system to talk to disparate ILS systems), we were primarily working through an iterative process of configuration and testing. We have at least 12 different types of ILS systems in use by PALCI libraries, plus a variety of discovery tools. ReShare's use of standards, like NCIP, and open APIs, allowed us to connect to each ILS seamlessly, and in the future, the system will be capable of discovery integrations with local systems too.
We were determined to go live with our implementation just prior to the start of the Fall semester to ensure we'd have enough staff back in the office. The launch also coincided with many staff returning to on-site work after more than a year of COVID-related disruptions. We also waited to make sure that ReShare integrations with other tools, like ILLiad, were well on their way to completion. Our biggest hurdle was the sheer volume of institutions we needed to connect, and the many system configuration combinations those libraries represented.The implementation was fast and furious as we approached our target date — PALCI was the very first implementer to go live, and as we went along, we identified some configuration issues that needed resolution prior to implementation. Fortunately, the ReShare development team delivered on solutions each time we encountered a problem, and none of the issues prevented us from using the system. We managed the implementation largely in cohorts, and relied on our community to help support each other in developing system documentation and user guides that will benefit other consortia in future. Today, we have 53 libraries actively using ReShare, and we expect to bring on 15-20 additional libraries in the next 6-12 months.
PR: What advice do you have for others considering ReShare?
JM: With most proprietary platforms, libraries have to expect that commercial business interests will ultimately win out in all product roadmap decisions, driving further vertical vendor integrations and less choice in the marketplace overall. After all, commercial entities offering proprietary solutions are set-up to operate for profit, whether or not the solutions that drive that profit are actually benefiting users of the service to the fullest extent desired by consumers. ReShare represents an important opportunity to break that cycle and give libraries a real voice in the process. It's a chance for libraries to co-invest in and shape the future of sharing collections by providing choice and potential for innovation — keeping libraries' and patrons' needs front and center through a shared vision and governance model. ReShare is a brand new software – and there are some growing pains that come with that choice. The software is not yet as mature as others out there on the market. Yet the system is breaking new ground with its implementation of ISO18626 — the newest ILL standards, and it's laying a foundation for greater system interoperability in the future. It's an investment that all libraries should be thinking hard about making when faced with the choice. Along those same lines, I think perhaps ReShare's most important asset is its community. The team of developers from Index Data and Knowledge Integration together in partnership with a group of consortia and individual libraries is unlike most library community projects in that we have a deep wealth of expertise, transparency, shared interests and alignment around vision.